Speider line carriages are designed for professional sports competitions in dressage and cone and obstacles competition. They are selected by high-performance drivers. Their design refers to the classic designs and history of sports horse riding.
Speider Light is a very popular carriage for high-performance dressage and cones, replacing the sale of Exclusive and Classic models. Based on the latest production technologies, it is light and distinguished by sports driving characteristics. The design of the carriage refers to classic lines, but it has been deprived of decorative wooden elements to additionally lower its weight.
The Speider Light carriage is designed for one-horse, two-horse and four-horse teams. It is a top-class sports carriage dedicated to the most demanding drivers, an answer to today's requirements in a professional sports class as well as comfort for horses.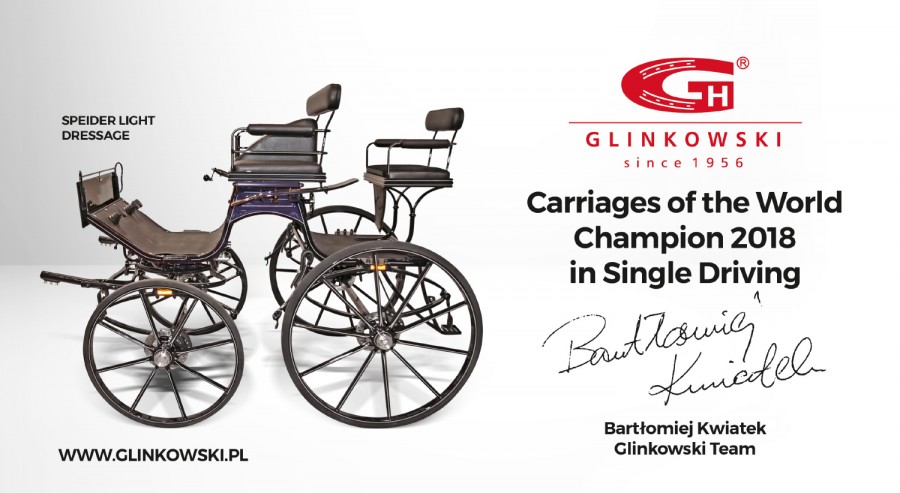 Check the full line offer - clik.
The carriage fulfils the requirements of the International Federation for Equestrian Sports [FEI - FÉDÉRATION EQUESTRE INTERNATIONALE].