The reputation of the brand is mainly built by sports carriages. Perfectly manufactured, containing original solutions in the driving system, durable and manoeuvrable, they are the desired by the best drivers. Today, the "GLINKOWSKI" brand is the largest producer of sports carriages in the world. The brand's offer includes carriages for one-horse, two-horse and four-horse team driving! These are both recognised marathon carriages for high-performance competitions, as well as carriages for dressage and cones competitions.
Running the brand's own equestrian club in the years 2000 – 2010 was of significant importance for today's position of the brand in the world of professional horse-drawn carriages. The purpose of creating the brand's own equestrian club was a quick verification of the implemented innovations. At the time, the brand started cooperation with the most talented Polish driver. The result of this cooperation was the Maraton Dynamic carriage, designed for his precise requirements, in which, during the period of the club's functioning, the players representing it won the Polish Champion titles numerous times.
The experience gained during this period was used in the production of the Double Sport model. It is a carriage that has built the position of the GLINKOWSKI brand in the world of high-performance drivers, and today its successor, FALCON, successfully continues to do so.
These successes have been noticed by professional drivers. Over the years, the brand has been represented by many of the best players in the world and Poland.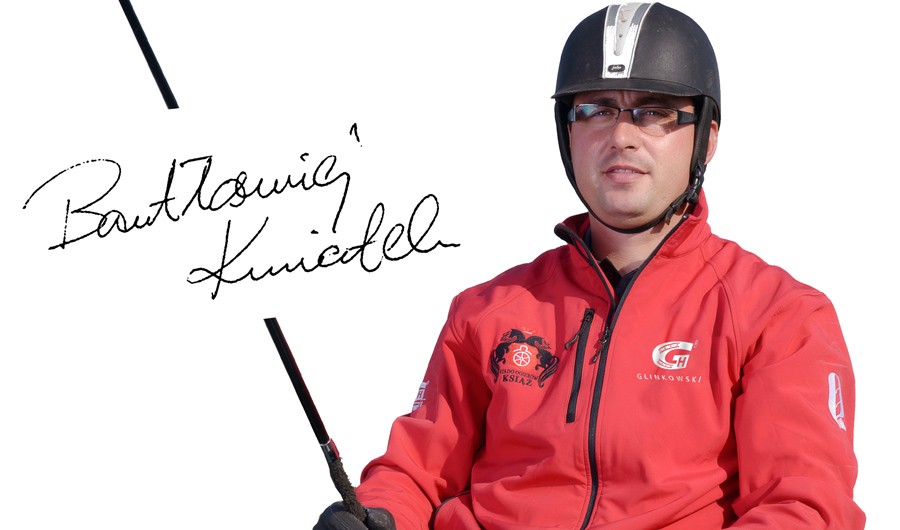 The Individual and Team World Champion from 2005, Rainer Pointl from Austria, rode only the brand's carriages. Our carriages are also driven by Thorsten Zarembowicz, the World Champion from 2010 in two-horse team driving. In 2020 in Drebkau, the Dutchman Stan van Eijk became Team World Vice Champion and Individual Bronze Medalist, driving a Marathon Maestro 2 carriage (read more).
The representative of the GLINKOWSKI Driving Team is finally the most successful Polish competitor, Bartłomiej Kwiatek. Winner of: 15-time Individual Polish Champion in Single (read more), 2-time Individual Polish Champion in Pair (read more), 2-time Individual Polish Champion in Four-in-Hand driving, 2010 World Runner-up in Single, and the 2018 World Champion in Single horse driving (Kronenberg - read more).
In the category of two-horse carriages, the brand is also represented by the 7-time Polish champion - Jacek Kozłowski.
Even though today the equestrian club has been abandoned, the brand has retained close contacts with the best drivers in the world.
Check out the most popular sport carriages