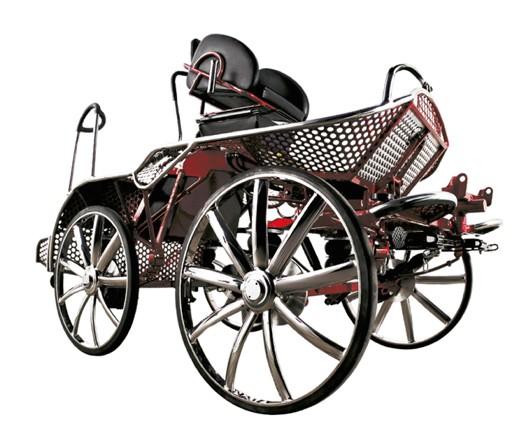 The first original carriage designed at the GLINKOWSKI plant from scratch for a highly competitive purpose was the Double Sport marathon carriage, launched on the market in 2004. Designed for professional marathons, the carriage has a unique design and original solutions of the chassis. Successes in sporting horse riding have been achieved and continue to be celebrated by the greatest stars of this discipline [more Horse riding]. Double Sport has built today's position of the "Glinkowski" brand in the field of sports carriages. Its success is proven by the fact that the design and technological solutions are commonly copied and the sales rate is continuously high.
A newer carriage in the brand's offer is the FALCON sports carriage. It is designed for people who, in addition to excellent driving characteristics, also value ergonomics and design. A modern pneumatic suspension made of high-strength steel supplied by SSAB concern was used here. The carriage is also characterised by a modern design that makes it unique in every detail.
The latest generation of carriages for dressage and cone/ obstacles competitions enjoys recognition as well. Speider Light and UltraLight are very light carriages made of high-strength steel guaranteeing the highest durability with maximum weight reduction.
The models of marathon and dressage carriages are dedicated to the most demanding drivers with a view to a remarkably professional purpose. They set the highest world level in the category of horse-drawn carriages for professional sports competitions.
The creation of an equestrian club, which operated between 2000 and 2010, was of key importance for the high quality of sports carriages. And although today the brand has given up running the club, it maintains close contacts with the best drivers of the world. Bartłomiej Kwiatek, the multiple Polish champion in single-horse team driving, the world runner-up from 2010 in single-horse team driving as well as the Polish runner-up in four-horse teams, is an official representative of the brand in sports competitions today.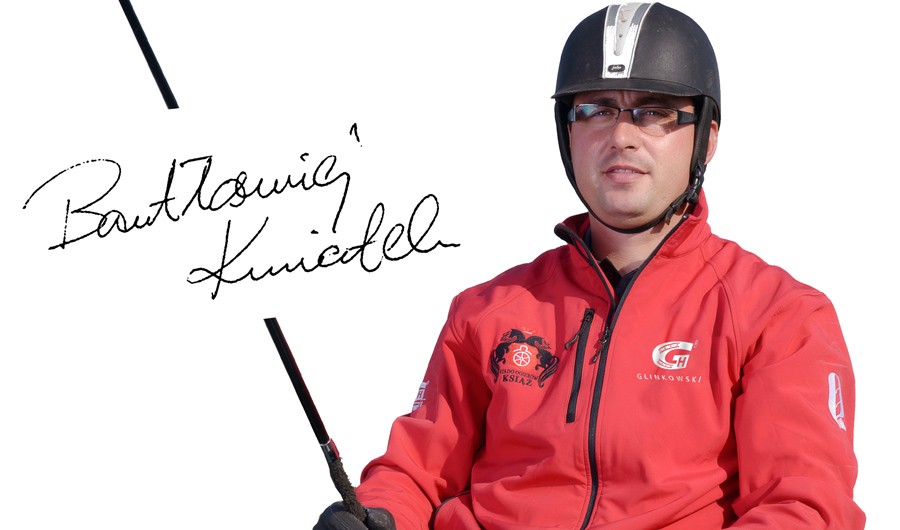 Today, the GLINKOWSKI brand is synonymous with quality in the production of sports horse-drawn carriages, one of the most prestigious brands in the world of professional equestrianism. We invite you to familiarise yourself with the offer of high-performance vehicles by the GLINKOWSKI brand prepared especially for present and future driving masters.