Live Oak International is the largest and most prestigious driving and show jumping tournament in the USA, being at the same time qualifications to the USEF (U.S. Equestrian Federation) and the international equestrian federation FEI (Fédération Equestre Internationale). The gold and bronze medal in the category of Pony carriage Singles were won by riders driving GLINKOWSKI carriages.
Live Oak International is a tournament in which, in addition to the category of carriage driving, there are also competitions of jumping over obstacles. Qualifications to the USEF and FEI, as well as attractive financial rewards ($ 180,000 this year) have built an international reputation over recent years that attracts the best competitors and thousands of observers to Live Oak. This year's tournament was attended by competitors from 20 countries and over 5,000 guests. .
During the 28th edition of the tournament, which ended in March this year, in the category of PONY carriage singles, the FEI Single Pony US Championships gold medal went to Jennifer Keeler (USA).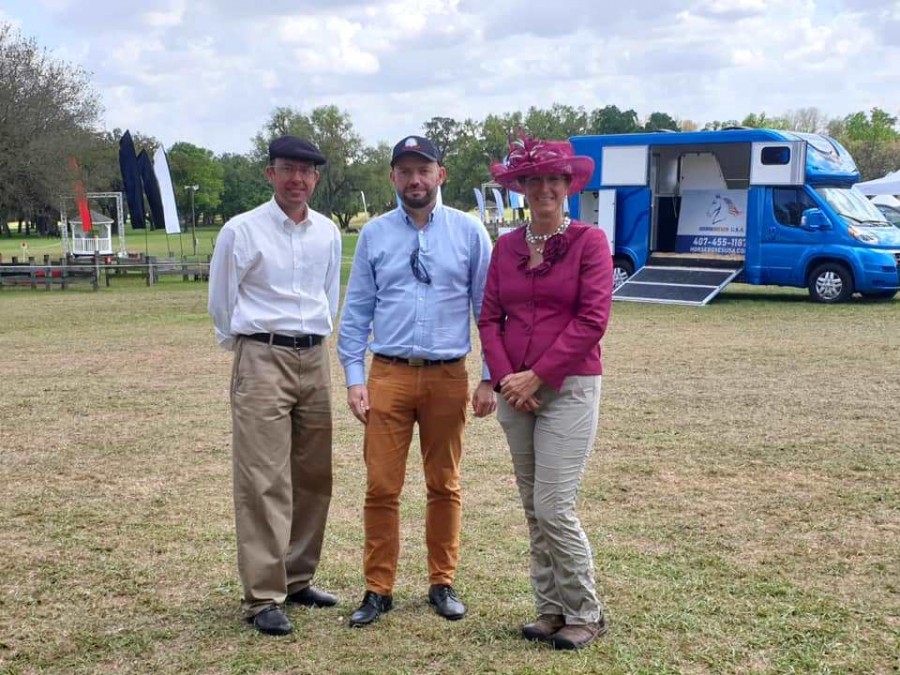 - Jennifer, during the competition, drove two FALCON 160 carriages in the marathon and Speider Light in the dressage - says Hubert Glinkowski co-owner of the GLINKOWSKI brand - These are exceptional horse carriages that have won many victories in the most demanding competitions. I am glad that I could personally cheer and congratulate Jennifer and her groom David Harris - he adds.
FALCON carriage is the latest line of carriages dedicated to professional marathon competitions. It is distinguished by its unique design and modern frame construction, which ensures very high stiffness and durability, while maintaining the low weight of the carriage.
Niska Low weight, durability and great driving characteristics are also features of the Speider Light carriage, which has been on the market for many years. It was on this carriage, during the last fall, that Bartłomiej Kwiatek (GLINKOWSKI Team) won the title of the World Champion in singles.
It is worth noting that in the tournament at Live Oak took part as many as 15 carriages signed with the brand's logo, and in the PONY category, apart from Jennifer, Taylor Bradish was also on the podium, taking third place. Live Oak International has once again confirmed the strong position of GLINKOWSKI's carriages on the US carriages market.
More about the tournament: https://liveoakinternational.com
Sport carriages: http://www.glinkowski.pl/en/carriages-offer/sports-carriages